Turkey strongly opposes:  The prosecution is «wrong, biased and lacks legal basis.
---
Arrest warrants issued for Turkish security officials over embassy brawl in DC
By Laura Koran and Gabrielle Deutch, CNN
Turkey has reacted angrily after US authorities issued arrest warrants for 12 of the Turkish Prime Minster's security detail over a bloody brawl during an official state visit in May.
Police in Washington, DC, issued warrants Thursday for 12 of Recep Tayyip Erdogan's security officers on a range of charges including aggravated assault and threatened assault in a menacing manner.
The allegations stem from a brawl on the lawn outside the Turkish Ambassador's residence in the city, which has aggravated diplomatic tensions between the US and its longtime ally.
Shortly after the clash, footage surfaced showing Erdogan watching events unfold from the residence's driveway. On Thursday, he denied his security detail had done anything wrong and questioned the legality of the warrant.
«They didn't do anything (to the protesters). In addition to that, yesterday, they detained two of our brothers who intervened… they issued arrest warrants for 12 of my security officials. What kind of law is this? What kind of legal system is this?» he said.
In total, 18 people have been charged or are facing charges over the incident. Of those, two were arrested Wednesday, two on the day in question and 14 are being sought.
A statement issued by the Turkish Foreign Ministry said the decision to issue warrants was «wrong, biased and lacks legal basis.» It said the brawl was «caused by the failure of local security authorities to take necessary measures,» and that «Turkish citizens cannot be held responsible.»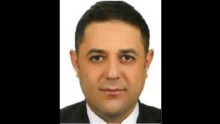 Photos
Street battle
Nine people were injured in the melee which erupted on May 16, though witness and Turkish authorities have offered conflicting accounts of who was involved and who was to blame.
The Turkish embassy says the protesters were affiliated with the PKK (Kurdistan Workers Party),» which is a designated terror group in Turkey, the US and Europe, and has been engaged in a 30-year conflict with the Turkish government.
Turkey alleges the protesters «began aggressively provoking Turkish-American citizens who had peacefully assembled to greet the President.»
According to protesters and video captured by the Voice of America Turkish service, men wearing suits and earpieces crossed a police line and attacked them.
DC Police Chief Peter Newsham strongly refuted the allegations Thursday, «there's no indication at all that the protesters were a terrorist group.»
State Department spokeswoman Heather Nauert would not say whether the United States plans to seek the extradition of the security officials, who returned to Turkey prior to the completion of the investigation, avoiding arrest.
However, she did note that their diplomatic immunity lapsed when they left the country, and they would be subject to arrest if they returned to the United States.
«The charges filed against 12 Turkish security officials sends a clear message that the United States does not tolerate individuals who use intimidation and violence to stifle freedom of speech and legitimate political expression,» Secretary of State Rex Tillerson said in a statement read to reporters by Nauert. «The State Department will continue to work with law enforcement and the relevant legal authorities in the case.»
«When an outcome is reached,» the statement continued, «the Department will determine if any additional steps will need to be taken.»
Nauert also said US Ambassador to Turkey, John Bass «attended some meetings at the Turkish Ministry of Foreign Affairs today in Turkey» amid reports he'd been summoned by Ankara. Last month the State Department summoned Turkey's ambassador over the incident, which one official called «deeply disturbing.»
DC Police Chief Peter Newsham told reporters Thursday that investigators were able to identify the suspects using video footage.
The charging documents reveal the suspects were identified by comparing screen captures from video footage shot at the protest to visa and passport images using facial recognition technology.
«Any additional actions regarding execution of these warrants will be weighed by the State Department as appropriate under relevant laws and regulations,» he said, noting the State Department has been helpful in supporting the investigation, and insisting no one from the Turkish embassy has been implicated.
Two of the 18 people charged or facing charges were arrested this week.
Sinan Narin of Virginia has been charged with two counts of assault for allegedly kicking a protester, who lost consciousness during the attack. Her recovery from bruising to the brain is expected to take six weeks.
Eyup Yildirim was also arrested Wednesday, and his case is pending extradition from New Jersey.
Two additional men, Jalal Kheirabaoi of Virginia and Ayten Necmi of New York, were arrested and charged immediately following the attack.
US-Turkey relations have s been strained by the United States' refusal to extradite a Turkish cleric living in Pennsylvania, whom Erdogan blames for orchestrating a July 2016 coup attempt against him.
And the two countries are at odds over Trump's decision to arm Kurdish militias that are helping in the fight to rout ISIS from its Syrian stronghold in Raqqa.
Turkey sees these militias as an extension of the outlawed Kurdistan Workers Party, or PKK, which is considered a terrorist group in the United States, Turkey and Europe.
CNN's Mary Kay Mallonee and Nicole Gaouette contributed to this report.
Turkey's Erdoğan Lambastes U.S. For Charges Against His Guards After D.C. Protest Clashes
"If they are not going to protect me, why would I bring them with me to America?" the president said.
Turkey summoned the American ambassador Thursday after Washington, D.C., prosecutors issued arrest warrants for members of Turkish President Recep Tayyip Erdoğan's security detail over clashes with protesters in the U.S. last month.
Erdoğan vowed on Thursday to "fight politically and judicially" against the warrants issued to 12 Turkish security and police officers on suspicion of assaulting protesters during the Turkish president's state visit to Washington, D.C., on May 16.
Turkish Foreign Ministry officials told John Bass, the U.S. ambassador to Turkey, that the American authorities' action was "unacceptable," the Guardian reports. "This decision taken by U.S. authorities is wrong, biased and lacks legal basis," the ministry said in a statement.
But in a message from Rex Tillerson that his spokeswoman read to reporters, the secretary of state said the charges "send a clear message that the United States does not tolerate individuals who use intimidation and violence to stifle freedom of speech and legitimate political expression."
In all, 18 people have been charged or will face charges over the clashes that injured at least nine protesters. Prosecutors have also issued arrest warrants to two Canadians and four Americans.
Video footage from the incident appears to show a group of men in suits — some wearing passes identifying them as members of Erdoğan's security entourage — punching and kicking protesters as the president watches from a car near the Turkish ambassador's residence in Washington, D.C.
A Voice of America Turkish video that the U.S. government-funded news service filmed moments earlier shows an aide leaning into Erdoğan's car window to talk to him. He relays a message to another aide, who appears to give an order before several men rush toward the protesters.
And audiovisual analysis that the Daily Caller conducted of VOA Turkish footage indicates that orders to attack were issued to Erdoğan's security detail. Three Turkish language experts who work at American universities told U.S. News & World Report they agreed with the Daily Caller report that words faintly heard in the video indicate Erdoğan's personnel said "gel gel gel," meaning "come, come, come," and "dalın diyor dalın diyor dalın diyor," which they translated as "he says attack."
All of the Turkish personnel named in the warrants are back in their country.
Erdoğan said his guards were only protecting him.
"What kind of a law is this?" he said on TV, according to the state-run Anadolu news agency. "If they are not going to protect me, why would I bring them with me to America?" he added, referring to his security detail.
The president said the protesters were members of an outlawed Kurdish militant groupand that the local police had failed to protect him.
The Foreign Ministry said in its statement that the "brawl" was "caused by the failure of local security authorities to take necessary measures." "Turkish citizens cannot be held responsible for the incident that took place," the ministry added.
The clashes occurred shortly after Erdoğan returned from a meeting with President Donald Trump, who had praised his Turkish counterpart. Tensions between the countries have been strained since former President Barack Obama decided to arm the Kurdish People's Protection Units, or YPG, as part of a strategy to fight the Islamic State militant group.
Turkish opposition struggles to unite amid government crackdown
By Barin Kayaoglu
Turkey's main opposition Republican People's Party (CHP) staged mass rallies on June 15, the day after one of its deputies, Enis Berberoglu, received a 25-year prison sentence for revealing state secrets.
Berberoglu, a journalist by profession and former editor-in-chief of Hurriyet, the country's largest newspaper, was immediately placed in custody and taken to Maltepe Prison in Istanbul.
Although he is the first CHP deputy to be imprisoned in 15 years of Justice and Development Party (AKP) rule, Berberoglu joins about a dozen other primarily Kurdish Peoples' Democratic Party (HDP) deputies who are serving prison terms, including co-chairman Selahattin Demirtas.
Justice March
In response, CHP chairman Kemal Kilicdaroglu called for a "Justice March" that drew thousands of people. The leader of Turkey's secular opposition party aims to walk from the capital, Ankara, to Istanbul's Maltepe district, where Berberoglu is held, a distance of some 430 kilometers (about 267 miles) that Kilicdaroglu plans to walk in 20 days.
After the criticism for his timid response to Turkish President Recep Tayyip Erdogan's increasing authoritarianism and fraud allegations in the April 16 referendum, Kilicdaroglu's recent move has received positive coverage in the domestic and international media.
Yet, several factors work against the CHP and its embattled leader. For one, Devlet Bahceli, chairman of the second largest opposition group the Nationalist Action Party (MHP), took to Twitter to criticize Kilicdaroglu's protest march. Bahceli accused the CHP leader of "telling on [Turkey] to the West" and "either being an accessory or an active participant in the trap set for our country." Since the coup attempt in July, Bahceli has struck up an uneasy partnership with the AKP and Erdogan.
Thus, without the MHP, the CHP has little chance to confront Erdogan's AKP.
In addition, some analysts such as Burak Kadercan, an assistant professor of strategy and policy at the U.S. Naval War College, think Kilicdaroglu's action is too little, too late. Kadercan pointed out that the "state secrets" that Berberoglu had passed on to Cumhuriyet's editor-in-chief, Can Dundar, had likely come from the supporters of Fethullah Gulen (to whom many Turks derogatively refer as "FETO" for "Fethullah Terror Organization") in the opening rounds of Gulen's fight with Erdogan in early 2014. Kadercan tweeted, "To pursue a case that was serviced by FETO and pushed by Can Dundar would close AKP ranks, and it would not motivate the opposition."
At any rate, Kilicdaroglu is facing growing opposition within his own party. Many CHP members including former deputy chairwoman Selin Sayek Boke, who resigned from her post May 6, blamed the CHP leader for his inadequate reaction to Erdogan's marred referendum victory. It is not hard to see Kilicdaroglu's long march from Ankara to Istanbul as an attempt to re-establish his authority in the party and generate popular support for the CHP. While Kilicdaroglu has earned the nickname "Gandhi" for his physical resemblance to the father of modern India, he has yet to replicate the charismatic Indian leader's political successes. Should Kilicdaroglu fail to generate support for himself within the party and for the party within the country, his days as CHP chairman will likely to be limited.
In other news, two people have been arrested in the United States in connection with the violent attack on protesters chanting slogans against Erdogan during the Turkish president's visit to Washington May 16. During the scuffle, Erdogan's bodyguards and Turkish-American supporters attacked some dozen protesters outside the Turkish ambassador's residence on Sheridan Circle. In the aftermath of the episode, both Democratic and Republican politicians condemned the Turkish side's actions. Whether the event will worsen U.S.-Turkish relations any further remains to be seen.