New talks at NATO headquarters have not broken the deadlock. Turkish objections to Sweden's and Finland's bid to join NATO still stand. Meanwhile, officials and experts question Ankara's dedication to the alliance.
By Alexandra von Nahmen, DW, 
The press conference of Sweden's chief negotiator in the NATO process, Oscar Stenström, was called at short notice. Staffers rushed to hastily put two tables together at NATO headquarters in Brussels. A bunch of mostly Swedish media gathered around to get a sense of whether progress had been made after the resumption of talks between Sweden, Finland and Turkey on Thursday.
"We see that Turkey has recognized that both Sweden and Finland have taken concrete steps" to address Ankara's concerns, Stenström said, describing that as "a good sign" and emphasizing that talks will continue.
In Brussels, and even more so in the Swedish capital Stockholm, however, frustration is growing with Turkey's blockade of Sweden's and Finland's membership of the NATO defence alliance.
If the government of President Recep Tayyip Erdogan continues with that, "it hurts NATO unity, and then we have a real problem," Anna Wieslander, director for Northern Europe at the Atlantic Council think tank told DW from Stockholm.
It is one thing when negotiations are a matter of hours or days, she said, "but when it goes on like this, it undermines the security of the whole alliance and makes it look weaker."
Sweden and Finland simultaneously handed in their official letters of application to join NATO on May 17, 2022.
Allies frustrated with Turkey
Erdogan's government has been resisting calls by the United States and other allies to ratify the Nordic states' membership for months now. Turkey's reluctance to drop objections, which some see as motivated by Erdogan's desire to rally his voters ahead of a tough reelection bid, has turned the promise of a fast-track membership for Sweden and Finland into empty talk. Both countries are left in limbo without a timeline.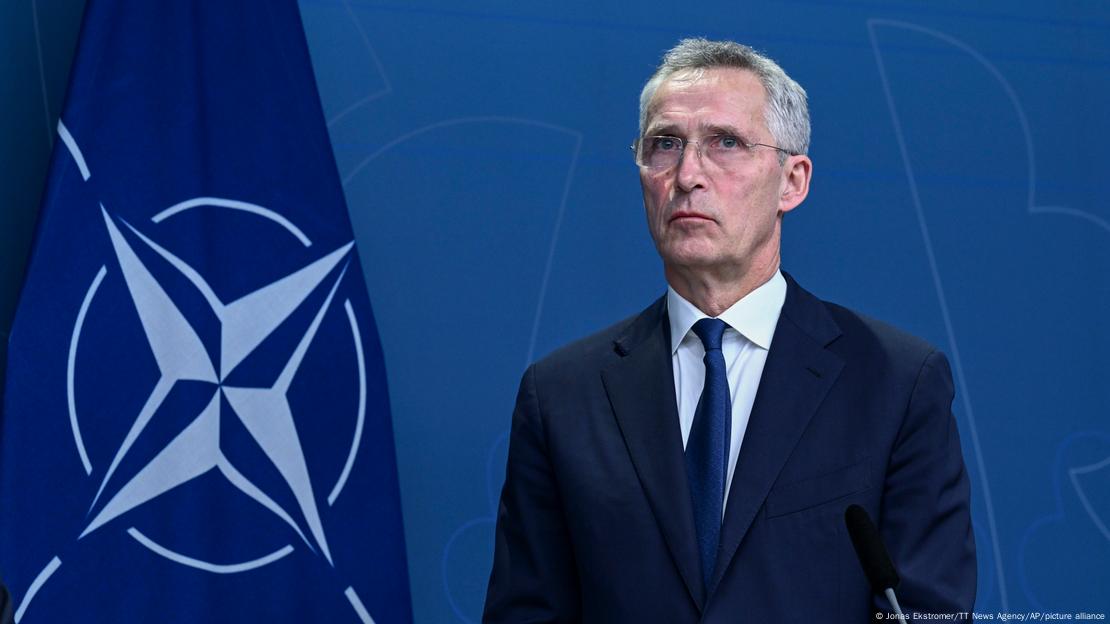 The resumption of talks is "in itself an important thing after a long period without any talks," NATO Secretary General Jens Stoltenberg told DW ahead of Thursday's meeting, adding that he is confident Sweden and Finland will eventually become NATO allies.
Government officials in Stockholm, however, indicate there was not much more Sweden could offer to convince Turkey.
Finland, which has less bilateral issues with Turkey, appears to be caught in between Turkey and Sweden. Its negotiators seem conspicuously silent these days.
What does Ankara want?
"Under normal circumstances, both Finland and Sweden are countries with whom Turkey has traditionally had good relations," said former Turkish diplomat Alper Coskun, who is now a senior fellow at the Carnegie Endowment for International Peace.
However, he pointed to issues that Turkey has been having with Sweden, in particular issues that Turkey was raising with Sweden before the country officially lodged its NATO bid.
Ankara is concerned with what it sees as Sweden's longtime support for the Kurdistan Workers' Party (PKK) — an organization that has attacked non-military targets and killed civilians in Turkey. The US and the European Union have designated it as a terrorist organization.
How did Sweden react?
Sweden has rejected such accusations. But in a trilateral memorandum signed last July, the country committed "to prevent activities of the PKK and all other terrorist organizations, as well as activities by individuals in affiliated and inspired groups or networks."
Since then, the government in Stockholm has introduced changes to its intelligence services and to some provisions of its constitution. In addition, a new anti-terrorism law will be brought to a vote in the Swedish parliament. Supporting or financing a terrorist organization will then be punished by up to four years in prison.
"Rightly or wrongly, the mindset in Turkey is that the country is up against an existential threat from terrorism, and particularly the PKK," he said, adding that Turkey has been raising this issue with countries across Europe. "Sweden is on that list of countries where Turkey believes its threat perceptions are not — or have not been — paid due attention to," Coskun said.
Turkey's role in the alliance
For some Western diplomats, however, Ankara has become an enigmatic and unreliable partner, and its president is often perceived as an obstructionist. In 2009, he tried to block the appointment of a new NATO chief from Denmark, arguing that the country was too tolerant of cartoons of the Prophet Muhammad and too supportive of Kurdish rebels.
A few years later, Erdogan delayed for months a NATO defense plan for Poland and the Baltic states, demanding the alliance agree to designating Syrian Kurdish fighters as terrorists.
Erdogan's objections to Sweden's and Finland's membership have now renewed questions about whether the alliance might be better off without Turkey.
Critics say Erdogan's regime undermines NATO's standards for democratic governance, while his at times cozy relationship with Russian President Vladimir Putin undermined NATO's interests.
Can NATO exclude members?
"NATO does not have an exclusion paragraph, and that's very deliberate," Wieslander from the Atlantic Council said. Such a clause was "on the table when the North Atlantic Treaty was prepared, but it was withdrawn because some European allies didn't want it," she explained. Wieslander said she does not consider it a realistic option to exclude Turkey anyway — particularly at a time when a war is raging in Europe. "It is better to have them in the alliance," she said.
Turkey, with the second-largest army in NATO, an advanced industry and a crucial geographic position at the intersection of Europe and Asia, is clearly a factor to be reckoned with. But "it is important that the US and other bigger allies do everything they can to push Turkey," Wieslander said.
She pointed to the fact that Sweden's and Finland's membership was crucial to NATO's security in terms of defense and deterrence regarding the new Russian threat, and when it comes to the new long-term strategic competition with China. "This is really a time for everyone to speak up and say: 'Turkey cannot go on like this'," Wieslander said.
No decision until general elections
According to Coskun, "if rational decision-making prevails in Ankara and if Sweden can move the needle a little bit," Turkey will eventually give up its resistance to Sweden and Finland's NATO membership.
But he did not expect any decision before Turkey's upcoming general elections, which are scheduled in mid-May.
"It would be in Turkey's interests not to create a negative legacy, either with Finland or Sweden or with the alliance overall, given the perceptions that this is triggering," Coskun said.
But Turkey is a complicated country, he added, and "the crystal ball gets very, very fuzzy when you look into it."
**Alexandra von Nahmen DW's Brussels Bureau Chief, focusing on trans-Atlantic relations, security policy, counterterrorism